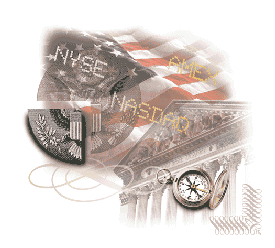 Welcome to Dover Partners, a Registered Investment Advisor providing you disciplined investment management along with superior personal service.
At our website, you'll discover why an individually managed account with Dover offers so many advantages over a mutual fund or a money manager with whom you rarely have contact and read our market commentary in our newsletter – MarketLine.
Dover acts as your "compass", guiding you through the investment markets toward your destination – the achievement of your investment goals.
Dover's portfolio managers assume the daily management responsibilities of your account. Dover directs all trades on the market exchanges (e.g., NYSE, NASDAQ, etc.) through your designated broker. Your assets are custodied with that broker or can be held at a trust institution of your choice.
Welcome to Dover (146K)
Individual Investors
Corporate Pension & Profit Sharing Plans
Trusts, Foundations & Endowments
We hope you will find our site interesting. For more information or to set up an account, please contact Richard Campbell or call us in the USA at (937) 299-4105. We look forward to helping you successfully manage your financial future.
476 Windsor Park Dr.
Dayton, OH 45459
937.299.4105
FAX: 937.299.7565
Dover Partners, Inc. is registered with the SEC under the Investment Advisors Act of 1940. All information contained herein is for informational purposes only and does not constitute a solicitation or offer to sell securities or investment advisory services. Such an offer can only be made in states where Dover Partners is notice-filed or where an exemption from such registration is available, and no new account will be accepted unless and until all local regulations have been satisfied. Please let us know where your home state is when asking for additional information. This presentation does not purport to be a complete description of our performance or investment services. It is not our intention to state or imply in any manner that past results and profitability is an indication of future performance. All material presented is compiled from sources believed to be reliable. However, accuracy cannot be guaranteed. Any opinions expressed herein are statements of judgment as of date of publication and are subject to change without notice. This presentation is intended to provide general public investment information only and in no way claims to consider individual financial information or circumstances.
Internet Privacy Policy
The only information collected about you through this web site is information you voluntarily provide. We have safeguards in place to protect the security of the information.
If you choose to contact us via e-mail, we will use the information provided (including header and address information) only for the purpose of responding to your comments or questions.
We will not share your personal, confidential information with non-affiliated third parties without your consent, unless we are required by law to disclose such information.
This web site contains links to other sites that are not operated by Dover Partners, Inc. If you choose to access other web sites from our site, those sites may collect personally identifiable information about you. We are not responsible for the private practices of these sites and this Privacy Policy does not apply to those web sites.