As an experienced investment manager for Taft-Hartley funds, Dover never forgets the money we manage belongs to the worker. While making money for the fund is always our first concern, investing in companies that support worker's rights is also an important issue.
Dover works closely with trustees in order to successfully implement a conservatively managed investment program which provides competitive returns while taking less risk than many other funds.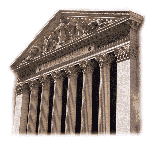 When selecting an investment manager . . .
Use a Firm That Cares
Management of your fund has never been more complicated. Dover understands and manages the inherent complexities and unique issues of Taft-Hartley funds. Our long history of interest in and support of the labor movement has helped us establish close ties with trustees. In a new union relationship, we always try to ensure the fund has an investment plan which is . . .
Goal-Oriented
Setting realistic and attainable goals is critically important to a successful fund. It has been said, "If you don't know where you're going, any road will take you there." However, there are some roads not worth traveling. Determining which "road" your plan will take and monitoring its progress is your top priority. To aid you in the goal-oriented management of your fund, it is important to . . .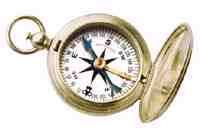 Use A Disciplined Investment Process
Investment markets can be extremely emotional. Investment decisions should not be. Reactions based on short-term market fluctuations are often wrong and costly to your fund. Our Dover Discipline objectively screens the marketplace for qualifying securities for purchase and monitors their continuing performance for your fund.
To learn more or discuss how we can work together to prepare your membership for their financial future, contact:
Richard Campbell, CFA

President

Dover Partners, Inc.


476 Windsor Park Dr.
Dayton, OH 45459
(937) 299-4105
Fax: (937) 299-7565